About Logmar
The «Logmar» Company has been performing its business activity in the logistics market since 2009. The key employees have been engaged in the field of logistics and transportation for more than 10 years. During our work we have transported thousands of containers by sea and rail, performed hundreds of oversized shipments, and optimized plurality of logistic routes.
At present, we provide a full range of services for the organization of international cargo transportation through the ports of Sankt-Petersburg, Novorossiysk, Vladivostok, as well as the ports of Finland and the Baltic countries. We deliver import and export cargo, perform customs clearance, and provide cargo insurance and consulting services.
We arrange a wide range of international transport services:
Cargo transportation to/from Russia (Import/Export, FCL/LCL, FTL/LTL)
Cargo handling in Russian sea and airports
Customs clearance (incl. DDP terms for export cargo to Russia)
Cargo consolidation at warehouses in Russia & CIS (incl. customs warehouse storage)
Other areas of our specializations are the following:
Overseas shipments
Railway transportation
Road cargo transportation
Heavyweight and oversized cargoes
Air shipments
Customs clearance
The major cargo transportation directions:
South-East Asia (China, Japan, Thailand, Korea)
Europe (Germany, Belgium, Holland, France, Spain, Portugal and others)
The United States, Canada, Brazil, Chile and others
Due to the well-established cooperation with shipping lines, we can offer attractive conditions for cargo delivery on key directions. We possess the detailed information on the price component of the container shipping market. This allows us to provide services at good market rate range.
It should be noted that our strategy has nothing to do with the mere attraction of customers by offering them the lowest cost. In all cases, we strive to provide the proper level of services, including full information support, timeliness of delivery and other agreements reached.
You are welcome to contact us!
Feedback
Fill in the form and we will contact you to discuss the details.
Our locations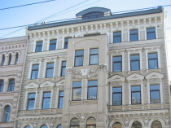 Head office St.-Petersburg
198095, Russia, St.-Petersburg, Marshala Govorova Street, 35A
Phone:   +7 (812) 347-77-90
e-mail: info@logmar.ru
Business hours: 9:30 — 18:30 Weekdays.
Moscow Standard Time (MSK), UTC +3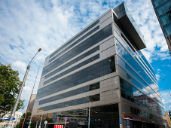 Moscow branch
125047, Russia, Moscow, 4th Lesnoy per., 4
тел.:   +7 (499) 649-60-00
e-mail: info@logmar.ru
Business hours: 9:30 — 18:30 Weekdays.
Moscow Standard Time (MSK), UTC +3